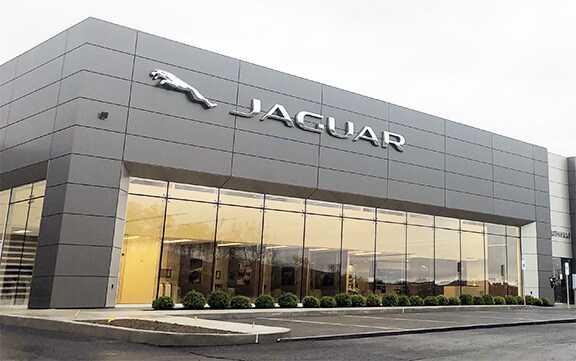 Welcome to Jaguar South Hills, a proud member of the Bobby Rahal Automotive Group.

Serving Pittsburgh's South Hills is a privilege, and we are continually humbled by the city's embrace. For that reason, Jaguar South Hills is extremely proud to be the first to represent this iconic luxury brand in Pittsburgh's South Hills. Our state-of-the-art dealership, has an extensive selection of both new and certified pre-owned Jaguar vehicles, as well as a full service department, with the latest technology and most advanced diagnostic equipment.

Staffed with 100% Jaguar certified team members, you can feel confident that your vehicle will be cared for with the highest attention to detail. From sales to service, Jaguar South Hills takes pride in meeting our client's needs, as we strive to redefine the automotive experience. As part of the Bobby Rahal Automotive Group, our focus is on our clients.

Our brand certified technicians ensure servicing your Jaguar is comfortable and seamless. Jaguar loaner cars, interior vacuuming, and exterior washes are just some of the complimentary benefits that you'll enjoy. Here, your experience is what matters most.

We invite you to see how we, at Jaguar South Hills, make your client experience our top priority.